I thought the butt hole-piercing thing was weird, now comes the latest trend in derriere fashion for the ladies -- The Ass Bra.
Yes folks, brassieres for the booty.
Do we really need butt bras? And what about the men? We need support and comfort, too.
Ladies, would you even consider buying a booty bra?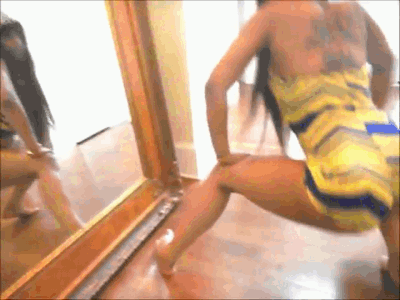 Now this booty doesn't need an ass bra!
Holla!